Become Familiar with the Admin Bar

Once you have logged in, you will see a bar at the top of your browser.  This is the admin bar, and will allow you to jump between the public view of your profile and the admin view.
Click edit my profile to enter the admin view.
Scroll down to the bottom of the screen to view the various fields and options used to manage your profile.
Ministry Information Tab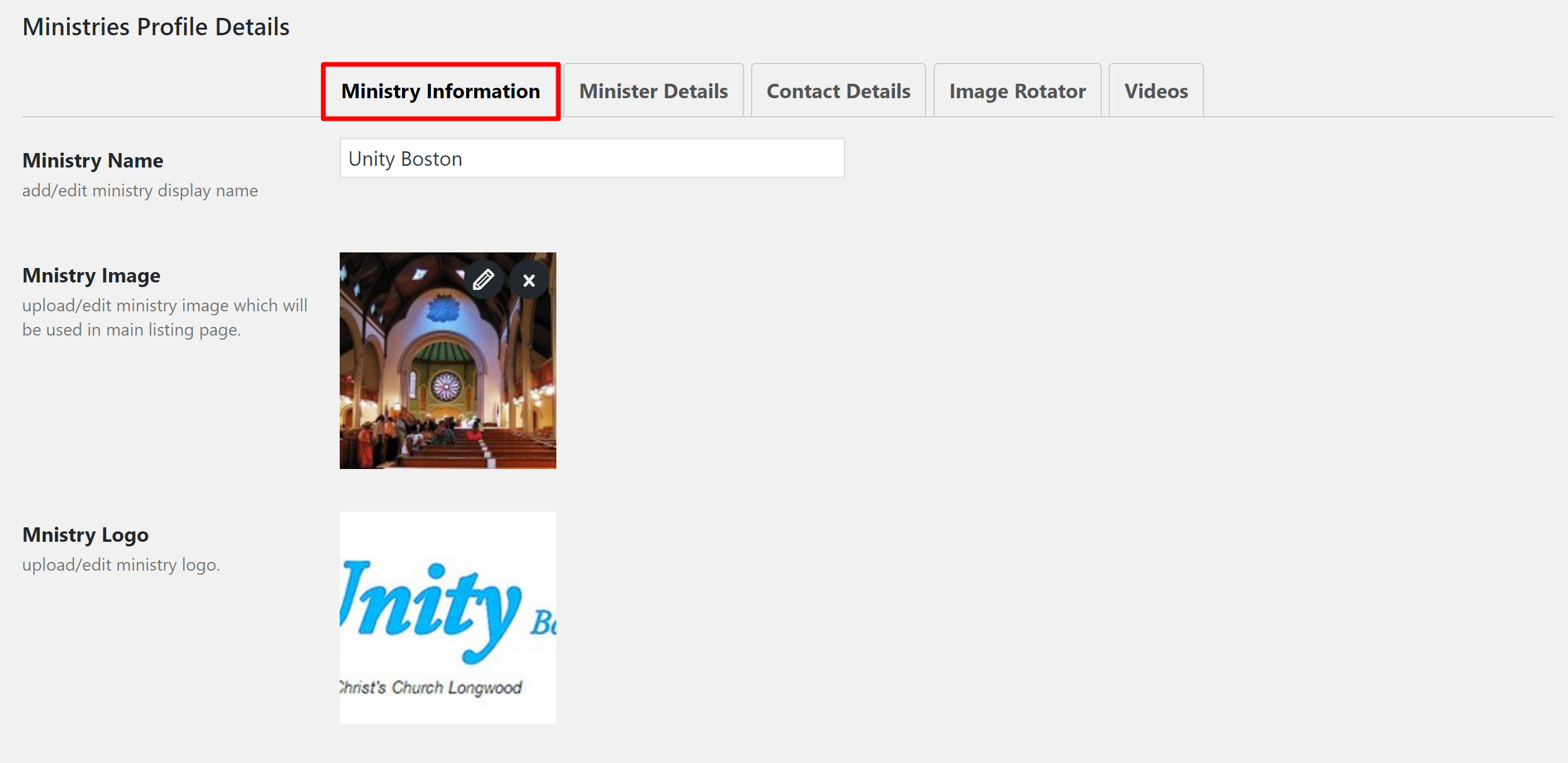 In this tab of your profile you can edit the name of your ministry, add a profile image, add a logo and describe your ministry and service times.
Profile Image
This image represents your ministry on the list view of the profiles section.  Make sure to make your entry look memorable by selecting a photo that embodies your ministry.  For best results, the image should be a square, no smaller than 300 x 300 pixels.
Adding Your Logo
Add your logo to the profile, by clicking the XXX button.   For best results, make sure you logo is 300×300 pixels in size.